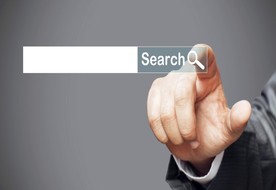 SearchBlox Software- the leading global provider of enterprise search, sentiment analysis and Text Analytics is termed as a trendsetter. Its latest product version SearchBlox 8.4 has been listed among the Trend-Setting Products of 2016. This product is designed to fill a gap in the enterprise before users are even aware that such versatility and functionality have been missing.
SearchBlox delivers the finest solution for migration from the now-defunct Google Search Appliance and has successfully moved 50+ customers since Google Mini and GSA got obsolete.
The latest version provides fast, accurate and ROI positive solutions touching the dynamics of enterprise search and analytics. It is comprised of 60+ built-in connectors which can index websites, databases, file systems, Amazon S3, Google Drive, Twitter, CSV and MongoDB.
Timo Selvaraj, Co-Founder/VP Product Management at SearchBlox Software, Inc. said, "We are delighted to be selected as a trend-setting product for 2016. SearchBlox is continually looking to benefit customers with its feature rich search technology. Our flexible, easy-to-use, affordable product has been gaining popularity by setting new rules for businesses in data access and governance. And of course, with the efficacy, scalability, and level of innovation we have been influencing the global enterprise."
SearchBlox is embedded with the ability to analyse text data and perform real time sentiment analysis; turning the text data into rich insights. It can be used for voice of customer analysis, fraud detection, anti-money laundering, compliance, etc. Features like real-time sentiment analysis, visualization of analysed data and deep-filtering technology assist businesses to track and act on the latest trends. SearchBlox solutions are available for on-premise deployment as well as on the cloud (AWS, Azure) and the products have been tested for high security implementations.