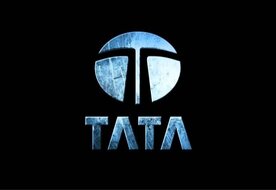 Word on the street goes that the Tata Group is in talks with the global tech giant Microsoft, in order to become an anchor investor in its new digital platform.

The salt-to-cars conglomerate is looking for one or two strategic investors before embarking on a full-fledged funding campaign.

As behemoths like Amazon and Mukesh Ambani-led Reliance Industries pile into the country's fledgling ecommerce market, Tata Sons chairman N Chandrasekaran has upped the ante on modernising the group's diverse consumer businesses by combining digital assets across various businesses under a new entity.

It's often viewed that Chandrasekaran wants to follow Reliance Jio's lead, which saw the telecom raise Rs 1.45 lakh crore ($20 billion) from investors last year, with Facebook and Google serving as strategic equity partners.

Microsoft has been acquiring companies or making investments among the large IT giants. With seven agreements in the third quarter of this year, including six buyouts and a $5 million stake in budget hotel company Oravel Stays, it came close to breaking records.
As the rumours suggest, Chandrasekaran has been personally leading many of the early negotiations. It's been learned that he met with Microsoft India CEO Anant Maheshwari after meeting with the company's leaders in the United States.

Some of the sovereign funds that Chandrasekaran has contacted, particularly those from the Middle East, may be familiar with the Jio capital desk and will thereafter invest from various arms, which is similar to Flipkart's present capital raising as to avoid future battles of interest.

Last year Jio and Microsoft announced a partnership for enterprise solutions.

Demand has remained stable as businesses adapt to cloud computing, thanks in part to remote working, while advertising sales have increased at Google, thanks to worldwide travel and retail trends. Hence, Microsoft's stock has increased by 54.5 percent.

This year, Microsoft paid $19.7 billion for Nuance Communication, a speech synthesis and speech recognition company, making it the second largest M&A deal ever after the $26 billion LinkedIn deal in 2016.

The US Securities and Exchange Commission and the European Commission approved its $7.5 billion acquisition of online gaming studio ZeniMax earlier this year.

Simultaneously, Microsoft completed the acquisition of the Marsden Group, a company that specializes in industrial innovation and rapid prototyping.