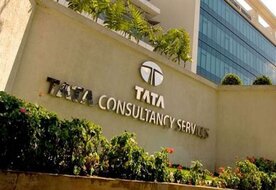 Tata Consultancy Services (TCS) has signed a 'material multi-year contract' with a US company in order to expand its long-standing partnership to accelerate their cloud transformation journey, according to the reports.

According to the company, the transformation will serve as a platform for their future growth enabling business expansion; raise new business models, improving customer experience and other strategic benefits.

TCS has signed a material multi-year contract with a large American company expanding its long-standing partnership to accelerate their cloud transformation journey and transform their technology landscape into a modern hybrid cloud stack for greater agility, flexibility, and improved operational resilience says Company.

As per reports, buyback programme of Tata Consultancy Services of Rs. 18,000-crore share, India's second-most valuable firm, was subscribed over 7.5 times. According to data provided by stock exchanges, 300 million shares were tendered against the offer size of 40 million shares. The buyback is being done at Rs. 4,500 per share—over 21 per cent premium to TCS's last close. Shares of TCS last closed at Rs. 3,708, up 0.2 per cent over the previous day's close. The tender route buyback commenced on March 9.
The company's mission is to help customers achieve their business objectives by providing innovative, best-in-class consulting, IT solutions and services and to make it a joy for all stakeholders to work. Firm functions as a full stakeholder to business, offering a consulting-led approach with an integrated portfolio of technology led solutions that encompass the entire Enterprise value chain. Customer-centric Engagement Model defines how company do engage with customers, offering specialized services and solutions that meet the distinct needs of business.

The cloud enabled operating model will be powered with advanced cognitive automation capabilities which will improve availability of business applications and enhance user experience.