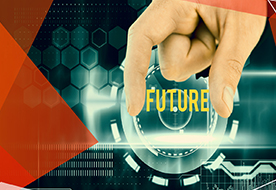 Alongside medical and government officials, manufacturers are encountering vigorous pressure for producing respirators through automation during this COVID-19 pandemic. For maintaining the transparency of production, executing proper automation in the manufacturing plant arena is making manufacturers work harder. During this time, the purpose of using automation goes beyond the manufacturing of respirators. Production of daily essentials like toilet paper is thoroughly an automation process. Therefore, while governments are trying their best to prevent further spread of coronavirus and cure the infected, in between manufacturers are also aligning their businesses according to the norms set by the governments and the demands from consumers and suppliers. Maintaining the finances and operations has become a huge challenge for them, so as maintaining supply chain. As per to a prediction by the expert, real-time decision makers – ABI Research, the supply chain devastation Coronovirus has caused will hamper the global manufacturing revenue.
The COVID-19 pandemic willdefinitely impact the future of the world. But in what ways?
Virtualization – The biggest impact COVID-19 has caused is socialdistancing due to which home has become the new office for almost everyone.Virtual communication tools are in huge demand even for virtual activities likeworkout. It has intervened into the lives of every people. As a result, thevoice for software supporting hassle-free virtual communication will risepost-pandemic with people getting the taste of staying inside.
Automation – Supreme attention is there to automation systems like Robotics and Industrial Internet of Things sensors. For ensuring labor activities which are non-valuable and involve exhaustive works will be replaced by automation.
Manufacturing – Accessing manufacturing ERP systems from a variety of devices like mobile phones, tablets, or laptops for supervising if work is happening smoothly or not, managing inventory stock, checking order status is already in use at a tremendous rate. Customers that are dependent on manufacturers' on-time delivery are now benefitted through manufacturing ERP systems.
Supply Chain – Economies are in lockdown and it is affecting the supply chain brutally. Though supply chain is ever important for maintaining the system of organization – from people, activities to resources, and information. Adhering to quick, safe, and secure supply methods have become difficult because of the COVID-19 pandemic as people working by being present are at health risk. Hence, business leaders will be needed to take thoughtful decisions to make supply chain ERP systems that include storage and transportation have value-added and feature-rich ERP solutions. This will make sure the protection of employees and customers or clients.
Cloud System – ERP integration to the cloud has been a game-changer for businesses. It provides remote operations possible. Increasing social distancing measures have been the igniter for businesses to switch their business processes like accounting, financial management, project management, and procurement offsite, which is a cloud system.
When COVID-19 pandemic gets over, industries will start daily work normally like the previous days. But the pandemic has made sure that they have gathered enough experience to cope with difficulties during situations like these and be ready with suitable technologies whenever required. Meantime, the ERP systems have gained much reputation in the business world as it still able to cope with the operation and delivering needs of the businesses. It is now considered a vital ingredient for any business during difficult situations.