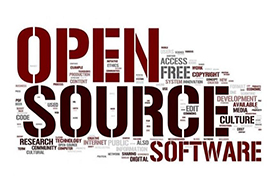 Along the way to impactful business junctures, industries of every scale integrated ERP (Enterprise Resource Planning) software to simplify daily work and minimize workload. As ERP software comes with the delicacy of implementation of the major possible business operation on one platform, even minute gaps in projects are filled by ERP software. ERP software is more well-organized and operative than other software.
However, not much before ERP software implementation was not a part of the SMEs and small businesses due to high cost and. It was only the big industries that were utilizing the benefits of ERP software. The scenario has changed with time as Open Source ERP software solutions are in the vicinity which is availed by SMEs.
Available on the internet for free, the Open Source ERP software solutions are largely responsible for the growth of SMEs and small scale businesses. By taking experts' help, SMEs and small scale businesses are able to execute Open Source ERP software solutions in their daily business processes. The following points explain how they are benefited by the Open Source ERP Software Solutions –
The main reason why SMEs are going for Open Source ERP software is the low or no cost – the freedom of downloading it for free from the internet makes it more exciting. Also, Open Source ERP software compared to a paid one does not require a license for functioning. Therefore, SMEs are happily implementing Open Source ERP software over paid software.
In almost all the cases barring a few rare exceptions, Open Source ERP software allows SMEs to grant access to endless users with no extra or hidden cost. This is not available on any paid ERP software where SMEs are charged for every user – known as per-user licensing. It is another optimum reason why SMEs and small businesses opt for Open Source ERP software.
Customization in the source code of the Open Source ERP software is possible by the users from their server-side. Control over important features like pricing, logistics, website theme, etc. are provided to the users.Based on their personal requirement, users can customize ERP software during implementation.
Experienced professionals from the industry opine that Open Source ERP software holds an edge over the priced ERP software - in terms of quality as there is a huge competition between the developers of Open Source ERP software and hence, they all tend to improve the quality of their products. Developers are always finding bugs in the Open Source ERP software and fixing those, which makes it more secured.
Open Source ERP software forums guide the users for hassle-free implementation due to which it becomes easy for the users to install and use the software in minimum time. The forum has highly skilled developers coding all day long for making users' journey smooth. Post-installation, the users can take authority over all the business processes from Sales, CRM, HR, Accounting and Warehouse to Trading Business, Manufacturing and Service Industry.
Free and Open Source ERP software is there on the internet in abundance. Users are given permission to verify the functionalities of the tools before implementation. Thus, the users are able to check the efficiency of the software before using it and get accustomed with the available features.
SMEs are highly benefitted by the Open Source ERP software through which they have reduced cost in production and have gained more.