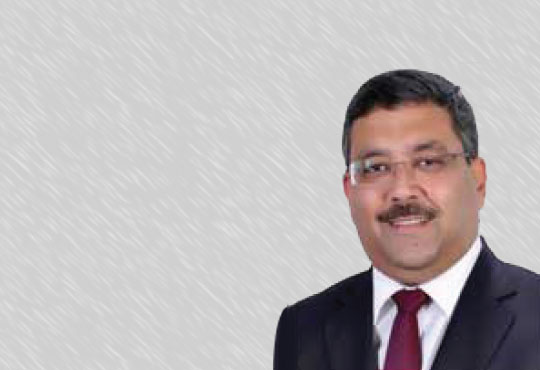 Enterprise Resource Planning (ERP) is a software solution that integrates business functions and data into a single system to be shared within a company. While ERP originated from manufacturing and production planning systems used in the manufacturing industry, it expanded its scope in the 1990s to other "back-office" functions such as human resources, finance and production planning. Moreover, in recent years ERP has incorporated other business extensions such as supply chain management and customer relationship management to become more comprehensive. ERP is playing a key role in the digitalization of organizations as it is a key platform which will provide a relevant set of information that is then fed to the business for important decision making, Therefore, ERP today is no longer just a software solution as it is also playing critical part in charting an organization's digital journey.
While enabling digitalization is one of the objectives of an ERP implementation, the major goal is to increase operating efficiency by improving business processes and increasing automation to reduce person dependency. ERP allows different departments with diverse needs to communicate with each other by sharing the same information in a single system, enabling the business to make better informed decisions.
ERP implementation spans across the organization and therefore it is extremely critical for businesses to have correct expectations and readiness before the implementation begins. In addition, strict schedule of implementation and budget management are important aspects of the implementation as well.
Before embarking on ERP implementation journey
Organizations need to have clear understanding of how the ERP software will help them before they embark on the implementation journey. They have to set clear expectations in terms of what the implementation will do for the business. Having a clear business case and an appropriate buy-in from all the key stakeholders is another critical step towards a successful implementation. Top leadership needs to demonstrate the ownership of the ERP implementation as it helps set an example for others within the organizations to embrace change which the implementation brings. Companies have to ensure they include quality team members on the implementation project which may require pulling resources already assigned to other projects.
Companies need to also be aware that some of the existing business processes have to be altered to ensure effective ERP implementation. Force-fitting new ERP processes to the existing ones will only hamper successful implementation. Also, some companies may not go for a complete overhaul of existing applications and may want to retain some legacy applications. An ERP implementation will have to adapt to a mix of old and new technologies. Companies have to ensure that the benefits are clearly communicated to the end-users and also ensure that they are trained to use the new systems. Strong "Post Go live" support strategy is also a must with guidelines for continuing to be successfully laid out. Listed below are some of the best practices that organizations need to follow to ensure a successful ERP implementation within their organizations:
• Existing processes and key wins from implementation should be documented before the project begins. This ensures information availability and focus mapping.
• Timeliness of delivery is critical and so is meeting timelines and scope prioritization. ERP implementation is a journey and iterative in nature. Motivation and focus need to be kept up for specific periods.
• Keep customizations only for business process criticalities – Focus on business enablement rather than automation of all processes. It is very important to operate with a cap on developments planned for the implementation.
• Identify super users who have exposure to ERP and the business demands – this makes it easy to explain restrictions and focus on the right business priorities.
• Data readiness, roles and authorizations are key areas and should be handled in advance. Data clean up and redundancy check should happen before the project starts.