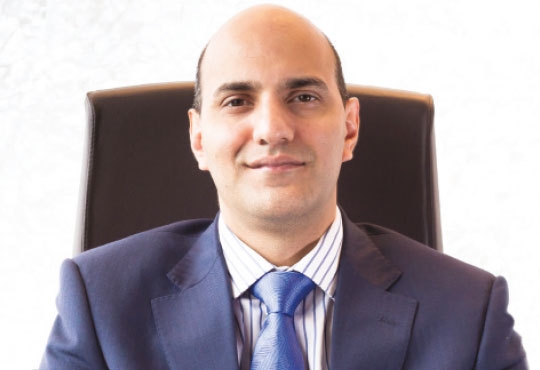 I have led private cloud and public cloud initia­tives which have transformed our environment. These include a greenfield rebuild of the entire IT Infrastructure and datacenter by removing the old infrastructure hardware and software and rebuilding all aspects of the IT infrastruc­ture, both hardware and software. A dynamic virtual infra­structure was setup where group company staffs were able to work utilizing the new hosted services, technologies and IT practices.
Services on public were also deployed. This included de­ploying ERPs, document management systems, on public cloud. Other Software-as-a-Service platforms for security software and CRM software were deployed as well. Ben­efits to the companies included real time, accurate infor­mation on individual group companies and the group as a whole. Services to control costs, monitor revenue gener­ating business units to help increase profitability, improve collaboration and productivity, and increased opportunities within the group were realized. We increased the ability of business units to trace issues and resolve problems. Security was enhanced and improved as the new environment was designed with security as its core from the beginning.
We were able to do greenfield design and build of the IT platforms utilizing the latest technologies in cloud, mo­bile, analytics and worked with business heads and staff to define the business processes to get the best out of the tech­nologies available. We carried out training programmes to upskill the staff. They could learn the new technologies and business processes and could see that the new way of work­ing and using the technology available was going to give them stronger cost control and a more efficient and produc­tive way of working.
Without the hindrance of legacy systems and software, we were able to get the best out of technology, software and hardware available and provide a secure, highly avail­able, dynamic environment for our group companies. We could also enable more productive and efficient business processes as we had the technology in place for cloud, ana­lytics, collaboration, mobility which would not have been possible if we maintained our previous legacy environment.
These deployments were also a big innovative jump for the group of companies. The services could be deployed at speed and scale. It meant aspects of the business such as cost control, approvals and monitoring profitability could happen anywhere at anytime and real-time analysis of the performance of the businesses highlighting problematic ar­eas that need to be controlled for cost purposes could take place and opportunities for improving projects and increas­ing profit or awarding work to internal group companies could happen.
As a result of these private and public cloud deploy­ments, the following benefits could be realized:
• Increased work efficiency and productivity for staff
• cost reductions
• real-time data and analytics
• mobility
• access from anywhere at anytime for cloud services
• greater security
• high availability of systems
• improved collaboration and communication
• business continuity and disaster recovery capability.
• stronger cost control and opportunities to increase profit­ability
In the digital age we are now, if companies want to stay relevant and compete with their competitors, there are many benefits to embracing cloud technology, and the risks to business of not doing so grow greater by the day. Tech­nology can be used to help, support and provide growth and personally, I am a believer in using technological in­novation for the positive transformation and prosperity of companies, industries, societies and people.