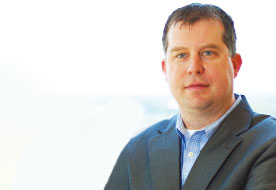 Enterprise Asset Management (EAM) is critical to the success of many organizations for a number of reasons. We will review some of those reasons, and discuss how to ensure your EAM solution is effectively supporting your organization. The commitment to an effective program will require the proper policies, processes, tools, and personnel working together towards a common goal To Optimize Operations. The success of your program will be determined by the level of buy-in from your leadership team as well as the commitment of the team supporting your program.
For this article, asset management is defined as an integrated approach to managing the life cycle of all assets, starting with inception through disposal, and everywhere in between. Regardless of what industry you represent, a solid EAM program will reap benefits across your enterprise by maximizing asset performance and increasing productivity. Although, depending on your industry, there will be different approaches and best practices to follow along the way.
The main purpose of implementing asset management is simply because it is a good business practice. Doing so increases your opportunity to maximize the life of assets and improves overall tracking, maintenance, and planning. These are critical capabilities for organizations that are required to consistently track assets and regulate maintenance records. With the right tools in place, you will gain a more holistic view of your assets that will allow you to make more informed decisions. Complement that with business intelligence and you can create a dashboard that simplifies your data and provides better visibility in real-time.
As system capabilities have improved, the scope of enterprise assets has grown significantly too. These assets are being unified with technology with an increased level of data points available to monitor. There are now countless opportunities to achieve a level of understanding of assets that just wasn't there years ago. This is an indication of the value a proper EAM system provides. By integrating with your other business critical systems, this will provide a full continuum of automation that should be in place to streamline efficiencies across departments.
If you are in the process of developing an EAM program for your organization, be sure you have developed a comprehensive set of policies and procedures that have been blessed by the appropriate leadership team. This will be necessary when identifying the system that will take your company to where it needs to be. There are numerous systems out there, including ones that have recently shown their heads on the leader-board over the past few years. These new-comers are giving legacy systems a run for their money by simplifying actions, automating workflows, and providing improved analytical overviews. If you have a solution in place that just isn't providing the efficiencies you require any more or don't have the capabilities available that are considered standard, it is time to move on. It is costing your company money in lost productivity by keeping an inadequate system online.
A good EAM program will deliver significant service, performance, and financial improvements to your organization. To accomplish this, you will need to have the right processes, system, and personnel in place to support this effort. Each of these is required for the success of your program. Involve the right stakeholders throughout each phase, so you have a good understand-ing of the challenges you need to address. It is also imperative to gather the feedback of the personnel that will be working within the system. It sounds funny to say, but be sure the personnel using the system are qualified and bring a background of experience. Their un-derstanding will contribute to future enhancements of the system. Even if you already have an EAM program in place, be sure you are regularly assessing for improvement. Challenge the status quo and ALWAYS IMPROVE.