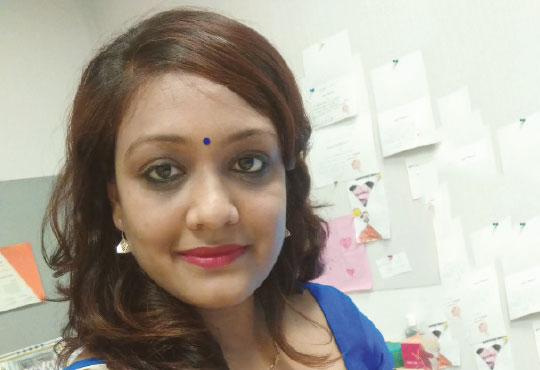 Mobility is transform­ing our lives and businesses. Over 1 billion smartphones and 179 Billion mo­bile Apps downloaded is certainly one of the innovative and actively growing sector. Enterprise Mobility not just being a buzz word is now a reality that has changed the dynam­ics of workplace. Connecting people, process and technology, Enterprise Mobility has redefined the way peo­ple approach work. It is not at all wrong to say that technology of mo­bile is growing at the speed of light and the apps have become an integral part of the digital ecosystem.
"Focus has shifted from Devices to Apps and Data "
As per analysts, USD 189 Billion would be revenue the for Mobile Apps by 2020. In today's competitive climate, businesses are now more than ever focused on application development in an effort to propel their organizations into the digital age. The combination of the flexibility of Mobility and the High Availability of Cloud is highly potent blend for extremely successful innovations. Mobility is about creating "an entire mobility ecosystem of cloud, analytics, secure networks and devices, across a social platform that's much more collaborative and much more open". Here are latest development trends of the Mobile App market:
1. Faster Mobile Development – Google AMP supported web apps will load much faster on mobile devices and reduce bounce rate in large number.
2. Cloud driven mobile Apps on rise– Cloud is the answer to every app that has heavy graphics and functions. They are fast and attractive for enterprises as they would largely alleviate the data security issues inherent in BYOD. With sensitive corporate data locked down on the cloud, the chances of it being stolen from relatively unsecure employee devices will be non-existent.
3. Focus on Security In Apps - As mobile phones continue to evolve into purses and wallets, security is without a doubt a major concern— rightfully so. The development community is anticipating an increase in maintenance projects involving storage security, privacy enforcement, secure logging, and information confidentiality.
4. Enhanced user experience with Advanced analytics and Big Data - Data mining and Big Data have transformed the landscape of information gathering and data analytics.
5. Improved Enterprise Apps - The traditional approach to mobile apps involved downloading and installing freeware/shareware followed by pur­chase of the comprehensive app with a license. Google enables Android apps to run instantly. This "run-only-as-you-need" concept could change the app industry.
6. Internet of Things (IOT) getting bigger- More and more gadgets, household necessities, and "things" continue to connect to the internet, more and more apps are needed to control them remotely. IoT in future will contribute substantially to mobile's success.
7. Location Based and Beacon Internet - The purpose of this technology is to blur the difference between offline and online. Location based services will allow business to offer customers real-time deals based on their location alone.
8. Increase in trend of wearable devices- Wearable is limited but each one is innovative and useful. Thanks to Apple Watch and Google Glasses wearable technology is one of the hottest topics in the tech world.
9. It's going to be the age of chatbots – While chatbots are related to Artificial Intelligence, they have become mainstream ever since Facebook Messenger opened up its platform to third party bots. Every tech giant worth its salt is pouring research dollars into creating chatbots with a human touch - Google's Allo, Amazon's Lex, and Microsoft's Azure Bot Service.
10. Artificial Intelligence is now real- Virtual reality or augmented reality has its special place in the mobile gaming zone. Think about the recent Pokémon go, it's there everywhere and has gone viral from the time it was released. We have already seen some amazing AI apps such as Prisma, Siri & Google Now and expecting much more in 2017
With these 10 Mobile Trends for future, Enterprise Mobility becomes one of the most critical elements IT leaders in creating a digital workplace strategy. "The return on investment in mobile increases when viewed as part of a digital workplace strategy, compared to having a stand-alone mobile strategy.
"An enterprise mobility strategy should be built around three core tenets:
1. Enhanced customer engagement in powerful new ways
2. Boost employee productivity and connectivity
3. Enrichment of businesses with new innovative services".