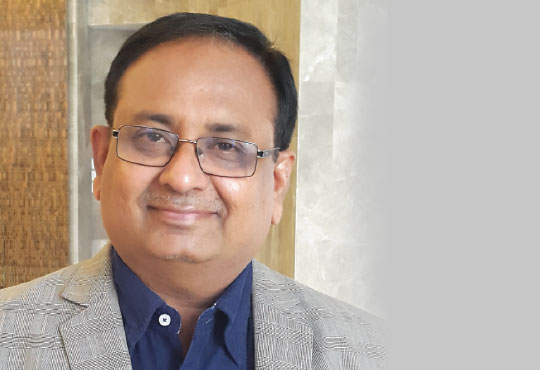 We have been witnessing the kind of speed in which digital deluge is happening all around. A friend of mine, a seasoned first generation CIO who is doing a lot of advisory consulting assignment was in Pune very recently. Pune an IT hub: my city I enjoy every moment of vibration here, its every pulse. We had decided to meet and we met over nice leisurely sumptuous dinner.
The discussion started on upcoming technology, trends, how manufacturing sectors will speed up and start marching forward well aligned and fast-paced till it becomes too late for them and survival becomes a talk. We started discussing in general about how cyber threats, innovation SMAC will be creating place in future with what kind of all pervasive impacts. I am putting down thoughts we exchanged that night.
Money flow in electronic form is happening in billions. Electronic payments, e-commerce, Pay Cards, Mobile money is happening like a normal hygiene. Therefore likely attack on poor immune can be dangerous, it can create fissure, through which leakages can be killing in every sense. Therefore automated self-protecting systems and applications are on the way. Operating systems and native applications running on it will dynamically assess possible weak-points vis-a-vis threats and build self-shields dynamically and intelligently. Every application, compute architecture will have a USP that will address the needs of security and threat protection. If everything needs to be re-written; smart product companies will do that without a second thought. Like our biological nervous system has immune build in our body and we apply a thin layer of external vaccination and protection to keep ourselves healthy exactly in same manner digital nervous system will have 90% protection coming in from native OS and applications and remaining can be complemented with a thin add-on immune applications depending on need and state of the business.
The way things are moving in omni-direction, innovation is getting harvested everywhere and everyone in this era is trying hard to hedge gains from it. What does it mean, the question arises. Say people who are responsible in a company to drive innovation can alone do this, with state of partial support coming in to promote the innovative idea. Or companies are trying a disconnected thinking approach to sow seed of innovation in every function and make ICT a custodian or carrier of innovation. Interconnected processes alone can't deliver business intended outcomes that are till date promoted by most of the ERP companies but an interconnected & intelligent set of processes delivered by an application pack will be leading the market of future, as a differentiator. Any up-coming product company which will bring in-out process interconnectivity with intelligence in an enterprise application suite will topple the topper of today. We have seen Nokia and Samsung game in recent past. We also witness nowadays that many large companies are running their show without a CIO/CDO/CTO, why this is so. It is exactly like when complexity outgrows, speed is getting accelerated everyday time bound delivery and decision on technologies will make the company perform or perish. Engaging experts on multi-points of business help. It has become smart move by many companies. This maturity in IT resembles with an Automotive company, an automotive company things are outsourced, in few cases even proven designs and knowledge base is also taken from outside ( example: Noise & Vibration area). Like on vehicle assembly line components converge at right time and at right point to make a complete vehicle roll-off the conveyor, the digital transformation in manufacturing companies needs multi-point accelerated skilled- quality-thrust with first time right on action to make enterprise sustain and grow. CIOs need to constantly evolve and orchestrate multi-point innovation taking internal or external support.
SMAC is influencing every decision today in our life. We can watch its impact morning till evening. Be it for business, technology, buying decisions, complex architecture says everything. Word of mouth has become important. Big players shading lustre, start-ups are taking over, taking a bigger chunk, they are gaining momentum. All large companies have to think like a start-up to survive, any peck of complacency will be killing one.