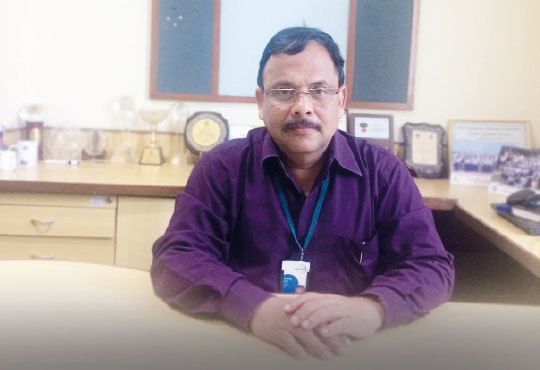 Advancement in Technology and consumer behavior is leading transformations in every industry today, and Media Industry is no different. From Terrestrial and Satellite Transmission, it is becoming more and more Over the Top (OTT) content delivery leading to a connected always-connected anywhere media. Business models are also changing rapidly, while new players are trying to displace the traditional TV Networks from a subscription based bundled services model (Netflix & HBO dominates today) to On Demand and Instant Video (Example: Amazon Instant Video) that allow users to pay for individual pieces of content they consume. In addition, there are free and ad-supported services such as Crackle that supports always-on features. To survive in the dynamic industry traditional Broadcasting Companies, need to move beyond usual offerings, develop OTT services even if that could impact the traditional business.
"Without cloud adoption, it will be difficult to achieve low cost, high scale, service agility, and speed to market expected by the digital world"
Traditional Media and Broadcasting companies have invested and built On - Premise infrastructure, Bespoke Applications, Content Ecosystem and Content Delivery Network over the years to provide differentiated services to their customers. However, with the advent of Digital Media and New Age Competitions, traditional media companies face multiple challenges.
• Reduce Capex for Infrastructure and increase spend into developing new services.
• Swiftly onboarding new Customers across different Geos / Countries.
• Modernize Media Delivery Platforms without incremental costs to achieve agility in developing and onboarding new services
• Optimize the cost associated with storage and Transcode Farms without changing the encoding instructions
• Multi-Platform Supported content for Mobile, Tabs, Digital TVs, STB, and provide Hyper Personalization in the services.
To drive greater efficiencies and cost rationalization, traditional Media and Broadcasting companies are turning to public cloud service providers. The economic attractiveness and on-demand scalability and mobility makes cloud a natural choice for Media companies. The on-demand nature of massively scalable
clouds has enabled media companies to provide more video on demand without having to make investments in content delivery networks.
While Smart Phones are media friendly, they have limited Storage capabilities. Remote content storage enabled by cloud, under an always-connected ecosystem helps to address the storage issue while also expanding reach and availability of the content. Cloud storage is used today for many operations in the media and entertainment industry and is projected to grow to over USD 20B by 2020 according to Digital Storage for Media and Entertainment report from Coughlin Associates.
Cloud has been a well proven platform for production workflows and media asset management. The capability of cloud to handle Transcoding, for repurposing content on different devices is also proving to be very helpful in content delivery across platforms. As subscribers are adopting more and more pay per use model, the flexibility, scalability and multi geo availability of Cloud Service Providers combined with Opex based cloud usage model are making lot of Sense for the Broadcasters. While security was a concern and many stick to private cloud, the advancements in Hybrid Cloud Technologies (think of Azure Stack from Microsoft Azure) and improvement in the multi-factor security options in Public Cloud Media Service are encouraging more and more players to move to cloud.
Cloud service providers have been focusing in this segment by providing Rich Media Services on cloud available in PaaS model. Typical Rich Media Services contain platforms for Encoding, Editing, Transcoding, Secure Storage, Streaming and managing digital contents. They also allow faster integration with other vast set of content providers in the Ecosystem. Most of the public cloud service provides today offer complete Media Delivery platform that is helping traditional content providers to deliver new services faster, reduce TCO, and build a larger ecosystem. Media Services are based on REST APIs that enable secure upload, storage, encoding and package of contents that makes a production workflow much easier on cloud.
Cloud also enables media companies to provide digital experience to their customers like Hyper Personalization, and Converged Interactions. The use of analytics on large amount data, and use derived insight to make content strategy is a key component in providing hyper personalization services for viewers. Today this is easily possible with the pay as you go analytics platforms services in cloud. The analytics based recommendation engine is a module that every media delivery platform should have today. Converged interaction is about the ability to view the same content across different devices, and multiple places such as home, office or even while travelling. The cloud based content delivery platform allows the digital content to be made available to large number of platforms like Mobile Phones, Tablets, PCs, TVs and Set top boxes. Cloud based CDN also makes it easier to access to content irrespective of the location.
Moving media workload to cloud should not be a forklift and drop to a public cloud platform. This will only shift problems to a new world. Building cloud native applications and developing right architecture pattern like microservices is key to success. Making these choices with right tools to implement a loosely coupled DevOps environment to create an agile and flexible production and delivery workflow is also an important element in the migration journey. Exponential growth of video content size is also an issue. Due to higher demand for Visual quality appeal content producers are beginning the move to Ultra HD type high resolution video formats. Moving these large files to cloud based production farms is the most common challenge that media vendors are trying to solve today. The hybrid cloud architectures support the data movement challenge to an extent.
Massive time and cost pressure are a reality in the Media and Content Delivery Industry. Without cloud adoption, it will be difficult to achieve low cost, high scale, service agility, and speed to market expected by the digital world. Cloud computing is certainly helping broadcasting companies to keep up with the disruption and technology advances around. Innovators in this space will significantly improve customer value through cloud adoption by creating new revenue streams and playing new roles in the ecosystem. The disruptors will rely on cloud to create brand new value propositions, and even generate new customer needs and new value chains. In any case cloud is the lifeline for media and broadcasters for years to come.