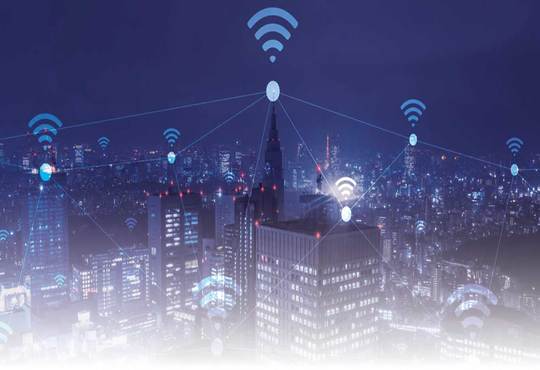 One of the most fascinating trends today is the emergence of the low-cost microcontrollers that are sufficiently powerful to connect to the internet. They are the key to the Internet of things, where all kinds of devices become the internet's interface to the physical world.
Gartner says more than 3 million workers across the world will have a 'robo boss' by 2018. High time business­es reorient skill development programs to help mid-level managers stay relevant. Some CIO's believe that it's the responsibility of CIO as the leader of the IT organization to ensure employees are up to date with new technologies and skills. Some CIO believe that it's for people to reskill themselves stay relevant if they want to be in job. Whatever it may be, it's essential to stay relevant and here is the book "Reskilling with IOT, Robotics and cloud" which will help you in staying relevant.
In a recent survey by PWC titled "Bot.Me: A revolu­tionary partnership" more than 50 percent of respondents believed AI could help better healthcare, financial man­agement, security and education. Less than 40 percent believed that it could create income and gender equality. By 2020, jobs of Software Operation Support Engineer, O&M executives, tutors, travel agents, tax preparers, office and home assistants, health coaches, chauffeurs and gen­eral physicians etc will get replaced by robots or more modern technologies which we have not even thought off.
IBM is investing in up-skilling and has designed programs to help mid-management levels keep pace with change. Many IT organi­zations have taken this challenge and reworking the training programs to develop new skills and stay relevant in the marketplace.
2020 is all about the about new skills
There is a reason for this rush to train employees in new skills. Many clients are now asking IT services to be more in line with client success in winning business and not just on uptime and on time delivery.
The appetite for traditional IT jobs is on the decline due to rise in robotics technologies and automation.
IT professionals must therefore reskill themselves to stay in the relevant. Many jobs in the sector are facing a threat from growing automation and changing global technological landscape and competition. Not only are the US, the UK, Singapore and other economies creating few­er jobs for Indian IT professionals, robots are eating into the jobs of white-collar IT professionals as well as blue-collar workers in other industries. The only way to stay safe is to stay relevant: Up-skilling.
Given the pace of change, companies need to have the ability to re-skill their workforce's with new skills. By 2020 many jobs will be automated and a different set of skills will be needed. Cloud, IOT & E-money is a reality today which was not few years ago. A lot more organizations are focusing on Robotic technology to build automation in IT process.