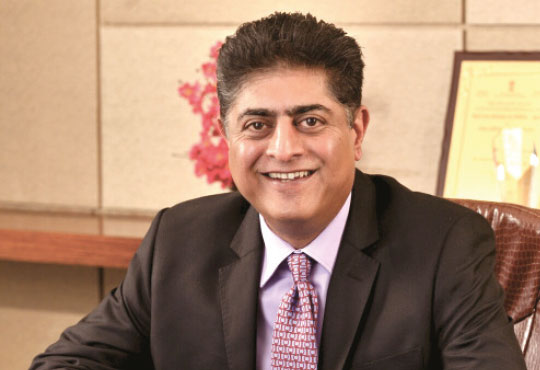 The global market is flourishing today driven by several factors high demand in emerging economies, government infrastructure development, evolving supply chains and adoption of cloud technology by Enterprises. Marketers are presented with challenges of defining and executing creative strategies, while simultaneously managing financial and analytic tasks. This void is filled by big data that fuels intelligence as well as the costs associated with accessing new markets and audiences. Adoption of cloud computing can help reduce operational expenses, boost innovation, unlock new possibilities, and strategic IT objectives faster, or it could just be a tool to regain the lost core business focus. No matter what a company's goals are, capitalizing on cloud computing is a significant IT decision—one that can have far-fetching implications on a company's general IT strategy, future IT technology acquisitions, regulatory obligations, staffing, governance, and eventual technology-enabled business goals realization.
The premise that one single technology decision could impact so much—and that too across varied organization functions—makes the choice both critical and sometimes very difficult, especially in the rapidly emerging and continuously shaping cloud computing landscape.
However, during the growing adoption of cloud computing, a major challenge has been the lack of awareness about solutions and how to they can be leveraged. Furthermore, though cloud computing is a direct and obvious fit for many scenarios, large and potentially serious scenarios of cloud computing application are the ones that require a thorough analysis of the changes, risks, and opportunities that a computer model brings to an enterprise. The greater insight and understanding of the customer enable a platform for the enterprise to grow while trying new solutions at minimum cost. This analysis is critical in the context of the company's unique needs, technology landscape, and IT strategy, and thus requires varied, cross-cutting discipline and expertise, besides the core cloud computing specialization.
This has led to the rapid rise of 'cloud computing consultants who understand the unique cloud computing variants that affect IT decision-making and offer support through the decision-making process, from exploratory evaluations to cloud strategy to solution and technology decisions. These professionals help the enterprises in developing leading edge cloud computing technology solutions based on the business process redesign and virtualization technologies.
Cloud computing can sometimes become complex and confusing, so more than any other area, I would personally recommend professional services (read consultants)to ensure that one makes the right IT investment. The consultant can provide the design, procurement, configuration and delivery of messaging solutions on every scale. These consultants ensure the seamless integration of solutions with the existing technology infrastructure. They also help the companies/ customers carry out major technology roll-outs across multiple locations, consolidate widely dispersed IT infrastructures, implement local and remote hosted environments, and optimise their security, application, network and storage platforms.
Whether it's assistance in preparing a business justification, specifying and testing a solution, or providing ongoing advice on how to optimise availability and performance, one can source the appropriate level of expertise needed to support the entire IT life-cycle.
Many IT professionals already have the basic set of skills in place that they'll need for cloud computing. IT professionals who understand the nuances of cloud computing are in demand at new ventures entering business with all infrastructure and services in the cloud as well as within existing companies grappling with how to best take advantage of this latest computing trend. These folks might have in-depth technical knowledge, the ability to decipher vendor strategies or be able to advice on, plan and architect cloud solutions, new types of skills are always emerging which are required to successfully manage today's cloud environments. For those organizations adopting much of their IT power from third-party providers, there is still a greater need for people who know what services to pick, can negotiate service level agreements, and can integrate those off-site offerings with on-site data and operations. It is mainly about increasing awareness and getting involved in sample scenarios.
Given the huge growth in SAAS and PAAS adoption, it's imperative for organizations to have experts who can properly manage the infrastructure and formulate strategy surrounding storage, security, scalability, availability and more. In time, it will become essential to have expert system specialists who have extensive experience working with engineered systems. We already see that leading consulting firms as well as smaller shops set their own cloud services, usually on top of public or partner cloud solutions of cloud software vendors. Thus we may definitely see more revenues coming from cloud services rather consulting.
The majority of innovations for the future are driven by products hosted on the cloud in various layers – SAAS and PAAS. It's imperative for the professionals to develop cloud competency and earn certifications to increase their market value.